Dongfeng Motor Corporation's 'Together' cultural strategy program is mainly composed of the 'Together' connotations, 'Together' conception system, 'Together' action system and 'Together' slogan and logo.

'Together' Connotations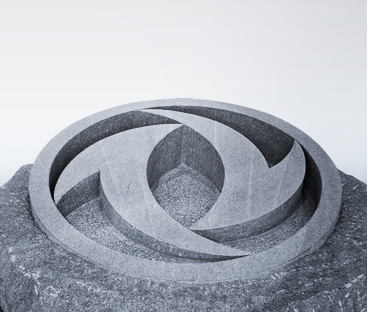 'Together' Conception System
The Dongfeng 'Together' culture's conception system consists of the corporate mission, corporate vision, corporate spirit and business philosophy, which jointly reflect the 'Together' culture's connotations: Tide over difficulties together, and live and thrive together.





DFM's'Together' means 'Tide over difficulties together, and live and thrivetogether'.
'Tideover difficulties together' is the Company's cultural aspiration for copingwith challenges and developing the business; 'Live and thrive together' is theCompany's cultural notion for a common dream and win-win outcomes. Keeping inmind this ultimate goal, DFM will devote itself to building 'Harmony betweenpeople, vehicles, nature and society'.
1.We advocate a 'people-oriented' philosophy.
2.We espouse the integration of people and vehicles.
3.We revere rules and nature.
4.We make more contributions to society.
'Together' Action System
By adhering to its 'Together' culturewith a view to culminating in 'Harmony between people, vehicles, nature, andsociety', DFM will focus on the goal of 'Being stronger and more excellent' andendeavor to boost 'Independent development, open-ended development, greendevelopment, collaborative development and win-win development'.
01
We are committed to self-development
We are committedto independent development: we persist in innovation-powered development,strengthen knowledge management, push ahead with technological progress andcontinue sharpening core competitiveness and unshakably speeding up thedevelopment of independent brands.
02
We are committed to open development
We are committedto open-ended development: we insist on reform and opening-up, deepen jointventures and cooperation, exploit the global market, improve the Dongfengbrand's value and accelerate Dongfeng's internationalization pace.
03
We are committed to green development
We are committedto green development: we hold to 'Green manufacturing, safety first', producevehicles through energy-saving and environmentally friendly means, developenergy-saving and eco-friendly vehicles, build leading advantages in NEV andachieve sustainable development.
04
We are committed to the joint development
We are committedto collaborative development: we adhere to the principle of planning as a wholewith due consideration of all factors, lay stress on comprehensivecoordination, put in place the 'Customer-oriented' policy, give full play tocollaborative advantages and propel collaborative innovation in the full valuechain. 4.
05
We are committed to win-win development
We are committedto win-win development: we respect cultural differences, build a common dreamand enhance mutual trust and cooperation between interested parties in order toachieve harmonious development and win-win outcomes.
'Together' Slogan and Logo
Chinese slogan:Dongfeng Cheong, and accompanying you, English slogan: With You