Global expansion,constant innovation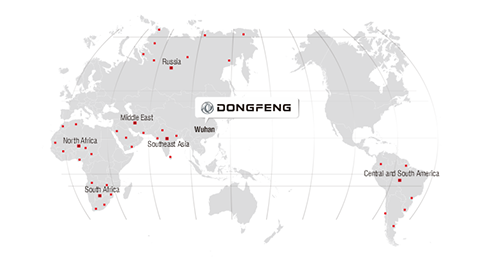 Adhering to independent R&D and innovation based on the formulation and implementation of its strategy of globalization, DFM has led a development path of continuous breakthroughs. At present, DFM's overseas business covers more than 30 countries and regions in Asia, Africa, South America, as well as Central and Eastern Europe. While expanding its overseas market, DMF has been shaping an internationally famous brand by virtue of its advanced management concepts, technology and top design to support its brand globalization. Located in China, Sweden and Germany, our domestic and overseas R&D bases are committed to technological innovation and application in automotive industry through joint research and development.
Dongfeng Motor Corporation(DFM)
Rank 65th among Fortune Global 500 enterprises
Ranked 2nd among Chinese automobile enterprises
Sales volume of 3.83 million units in 2018
Sales revenue reached 90 billion USD in 2018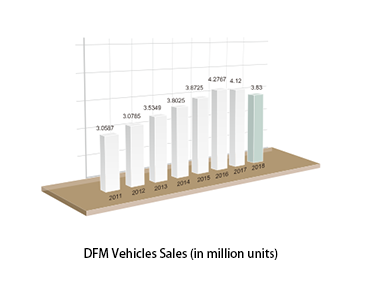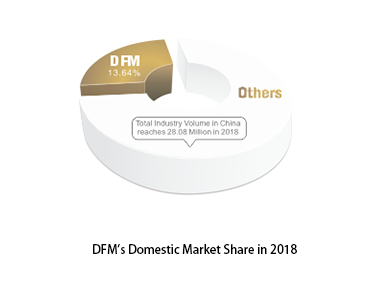 Joint venture and cooperation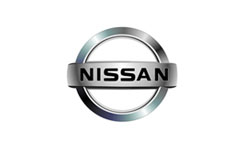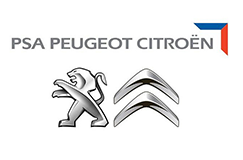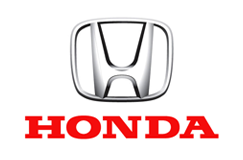 Founded on May 18th, 1992 and headquartered in Wuhan City, Hubei Province, Dongfeng Peugeot Citroen Automobile Company Co., Ltd. (hereinafter referred to as DPCA) is a JV business for automobile production and operation that is jointly invested in by DFM and the Peugeot Citroen Group. DPCA is one of China's first three major passenger vehicle manufacturing industry bases planned and built according to economic scale. It currently has three production bases and controls five major factories.
The DPCA Xiangyang Plant is a production base for manufacturing such power train parts as engines, transmissions, axles and so on. At present, it has a production capacity of 1 million engines and 540,000 transmissions.
The DPCA Wuhan Base is equipped with three major complete vehicle manufacturing plants characterized by the flexible production of several product varieties. At present, the Base has a production capacity of 600,000 complete vehicles per year.
The DPCA Chengdu Base officially set about the construction of the Chengdu Plant on October 16th, 2014. With a designed production capacity of 360,000 units per year, the Chengdu Plant will be put into production by the end of 2016.